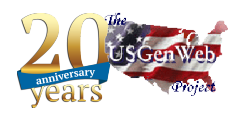 Welcome to Ross County, Ohio

I am Robert M. Sizelove, Sr., Coordinator for this County site. I hope you enjoy your visit. Please email me if you have any suggestions or contributions you would like to make.
I hope you find my efforts helpful in your research of your County roots. I am unable to do additional research on your family as I do not have direct access to records. I post everything I have for all to use.
Keep up to date on the additions to this page, and get to know other County researchers. Join the County Mail List. To subscribe please click the Ross Co Email List link to your left and follow the instructions to Subscribe / Unsubscribe or if you prefer the "digest mode" use these links. Subscribe / Unsubscribe. We look forward to meeting you! This is a great list to ask questions about your ancestors!