My name is Sherri Bradley and I am the County Coordinator for this KYGenWeb site. Please feel free to contact me at any time. Contributions of material are always welcome! Just let me know! Also, please let me know if you find any broken links, incorrect email addresses or missing pages.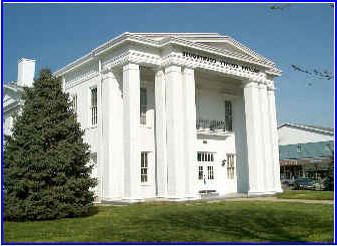 Gallatin County, Kentucky is proud to be a part of KYGenWeb.

If you are interested in hosting a Kentucky county or volunteering in some other way, please contact Sherri Hall Bradley, State Coordinator.
Search Our Site
There are two New "Special Projects"
Early Supreme Court Cases - the first cases, from 1785-1792
Eastern State Hospital Cemetery Project

Gallatin County Public Library
209 West Market Street (PO BOX 848)
Warsaw, Kentucky 41095
Phone: 859-567-2786
FAX: 859-567-4750
Info@GallatinCountyLibrary.org
The Gallatin County Public Library is updating its Kentucky Room and genealogy research capabilities. Be sure to check out this great resource!!!!
Gallatin County Mail Lists & Message Boards

Neighboring & Nearby Counties
©Copyright 2008 by Gallatin County Genealogy Project All files on this website are copyrighted by their submitter and creator. They may be linked to, but may not be reproduced on another website or in any other form, without specific permission of the submitter, owner, publisher and this site moderator. Although public records are as such not copyrightable, the manner in which they are presented, including the notes, comments, etc. are. The information on this site is provided free of charge, by volunteers, for your personal use only. If you have records that you'd like to see added to this site, please contact Sherri and I'll be glad to add them to this collection.